Enter your information and I'll get right back to you with a free home estimate.
check
Sent
What's my home worth?
Enter your information and I'll get right back to you with a free home estimate.
check
Sent
U.S. Homeownership Rate Rises to Highest Point in 8 Years
May 04, 2020
---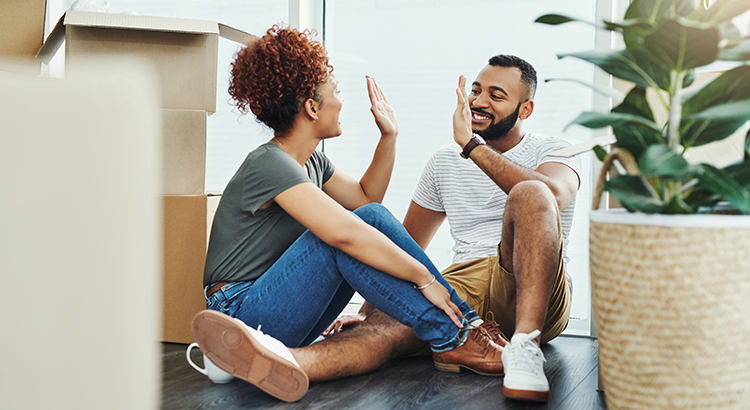 For nearly two months, most of us have been following strict stay-at-home orders from our state and local governments. It is a whole new way of life that has put our daily lives on pause. On the other hand, many of us have also found a sense of comfort by slowing down and spending time at home, highlighting the feeling of security that comes with having a much-needed safe place for our families to live.
The latest results of the Housing Vacancy Survey (HVS) provided by the U.S. Census Bureau shows how Americans place immense value in homeownership, and it is continuing to grow in the United States. The results indicate that the homeownership rate increased to 65.3% for the first quarter of 2020, a number that has been rising since 2016 and is the highest we've seen in eight years (see graph below):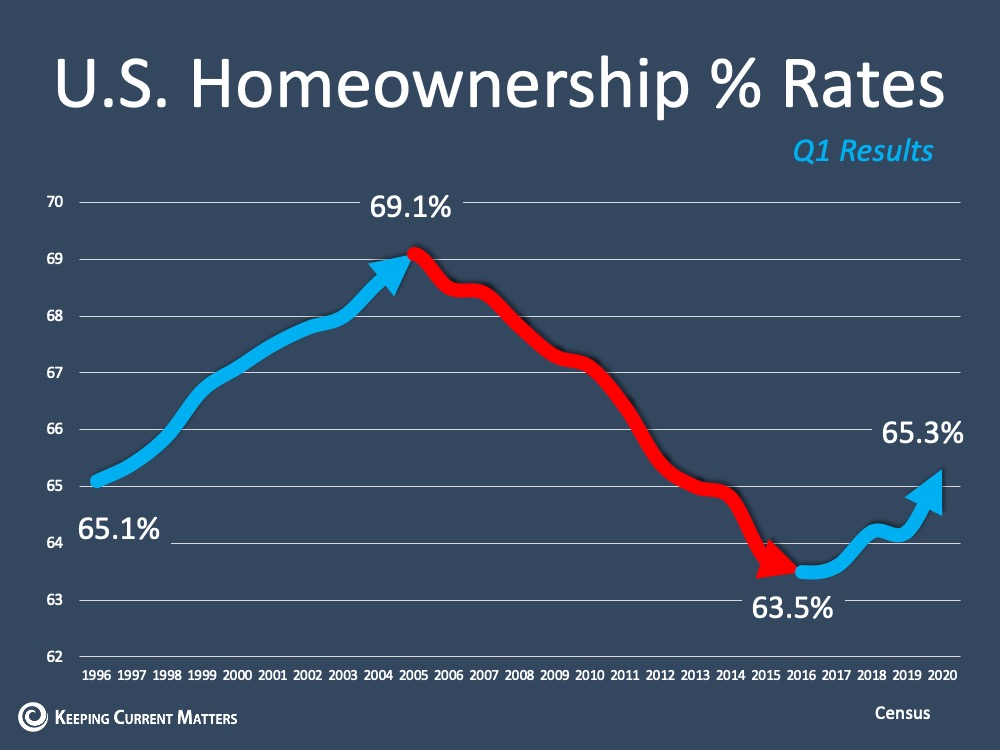 Why is the rate increasing? The National Association of Home Builders (NAHB) explained:
"Strong owner household formation with around 2.7 million homeowners added in the first quarter has driven up the homeownership rate, especially under the decreasing mortgage interest rates and strong new home sales and existing home sales in the first two months before the COVID-19 pandemic hit the economy."
The NAHB also emphasizes the year-over-year increase in each generational group:
"The homeownership rates among all age groups increased in the first quarter 2020. Households under 35, mostly first-time homebuyers, registered the largest gains, with the homeownership rate up 1.9 percentage points from a year ago. Households ages 35-44 experienced a 1.2 percentage points gain, followed by the 55-64 age group (a 0.9 percentage point increase), the 45-54 age group (a 0.8 percentage point gain), and the 65+ group age (up by 0.2 percentage point)." (See chart below):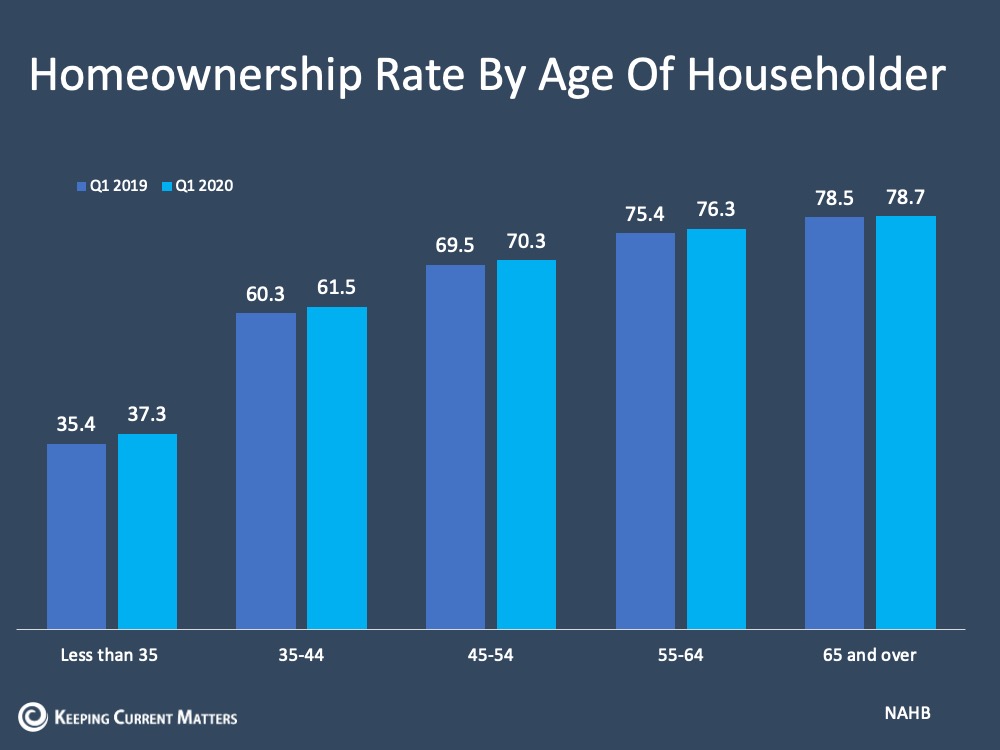 Homeownership is an important part of the American dream, especially in moments like this when many are feeling incredibly grateful for the home they have to shelter in place with their families. COVID-19 may be slowing our lives down, but it is showing us the emotional value of homeownership too.
Bottom Line
If you're considering buying a home this year, contact a local real estate professional to set a plan that will help you get one step closer to achieving your dream.
---
Tags:
Featured Listings
Welcome to Agramonte Dr, in Happy Valley, Newhall, where life harkens back to days when neighbors brought you cookies and gathered together for barbeques. This immaculate, 3 bedroom, 2 bath home, with a long reaching view of the Santa Clarita Valley
Wonderful 55+ Country Club Community features golf course, guard gated entrance, large pool and spa and so much more. Basic cable, trash and outside water is included in the HOA. This cute 2 bedroom unit has fresh paint, new carpet, newer garage door
Light and bright upper level condo with high ceilings and a spiral staircase to take you up to the loft. The living room features a fireplace and a sliding door out to your private balcony where you have a great view of the neighborhood.