Enter your information and I'll get right back to you with a free home estimate.
check
Sent
What's my home worth?
Enter your information and I'll get right back to you with a free home estimate.
check
Sent
Millionaire to Millennials: The Costly Mistake of Not Buying Now
August 05, 2019
---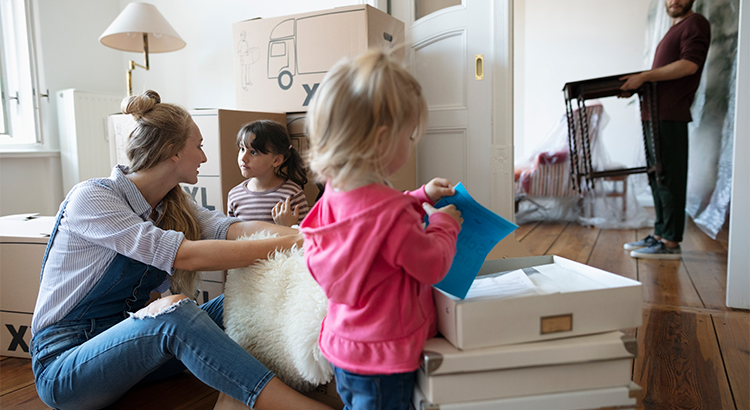 On his personal website, self-made millionaire David Bach makes a striking statement:
"Not prioritizing homeownership is the single biggest mistake millennials are making."

He further stated, "Buying a home is an escalator to wealth."
Bach explains:
"Young adults in particular aren't hopping on this escalator, and it's a costly mistake…If millennials don't buy a home, their chances of actually having any wealth in this country are little to none."
He then elaborates on the game of homeownership:
"Start by crunching the numbers…actually do the math…This way, you're really clear on your goals and you won't just say to yourself, 'I'll never afford this!'

A good rule of thumb is to make sure your total monthly housing payment doesn't consume more than 30 percent of your take-home pay."
Bach concludes by saying,
"Oftentimes, buying your first home means you're not buying your dream home…You're just getting into the market."
Bottom Line
Whenever a well-respected millionaire gives investment advice, listeners usually clamor to hear it. This millionaire shares some simple and straightforward insights: "The fact is, you aren't really in the game of building wealth until you own some real estate."
Who is David Bach?
Bach is a self-made millionaire who has written nine consecutive New York Times bestsellers. His book, "The Automatic Millionaire," spent 31 weeks on the New York Times bestseller list. He is one of the only business authors in history to have four books simultaneously on the New York Times, Wall Street Journal, BusinessWeek, and USA Today bestseller lists.
He has been a contributor to NBC's Today Show, appearing more than 100 times, as well as a regular on ABC, CBS, Fox, CNBC, CNN, Yahoo, The View, and PBS. He has also been profiled in many major publications, including the New York Times, BusinessWeek, USA Today, People, Reader's Digest, Time, Financial Times, Washington Post, Wall Street Journal, Working Woman, Glamour, Family Circle, Redbook, Huffington Post, Business Insider, Investors' Business Daily, and Forbes.
---
Tags:
Featured Listings
Welcome to Agramonte Dr, in Happy Valley, Newhall, where life harkens back to days when neighbors brought you cookies and gathered together for barbeques. This immaculate, 3 bedroom, 2 bath home, with a long reaching view of the Santa Clarita Valley
This is the condo you've been waiting for! This town home style home features an open floor plan, an attached garage with laundry hook ups and so much more. The kitchen has granite counters, newer appliances, recessed lighting and a breakfast bar.
This Heather Ridge Condominium shows extreme pride of ownership. Wood look ceramic tile throughout the home as well as baseboards, and custom Crown Molding. All rooms have recently been decorated with horizontal blinds.
This is the one you've been waiting for. Single story pool home with a 3 car garage on a cul-de-sac. The home features an open kitchen with a large Island so you have lots of counter space. The kitchen opens to the family room with a sliding door